Yusuf Islam -
يوسف إسلام>
ID Card of Yusuf Islam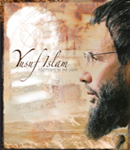 Name : Yusuf Islam
Country : United Kingdom
Hits : 23450


Biography of Yusuf Islam
Cat stevens, who changed his name to Yusuf Islam since his conversion to Islam, is a british singer, author and composer. He lives now in London and takes part in Islamic charity operation.
Stephen Demetre Georgiou was born on the 21st of July in 1948 in London from a Cypriot Grecian father and a Swedish mother. He studied in a catholic school to which he felt a religious inclination. His father, Stavros and his mother, Ingrid, manage a restaurant with the rest of the family. Stephen has a brother and a sister older than him, David and Anita. Being influenced from his parents, he practiced music at an early age; piano and then guitar. By the age of 16 he plays music in bars during evenings where he had become famous by the age of 17 and entered an artistic school.
When he was 18, he went around Mike Hurst's who asked him to show him his compositions. Being surprised, the producer asked him for his name; he answered: "My name is Stephen but they call me Cat Stevens" (That name was given to him by a girl because he had eyes of a cat". Thus, he was known under that name.
Since 1966, he published a great deal of songs. He embraced success and fame very quickly thanks to his fist track "I love my dog". After a period of sickness (tuberculosis) he published his first album Matthew and Son in 1967 which was followed by other dozens.
A guitar or a piano were simply the instruments that he was using in folk ballads and brought him a universal fame and made of him a key singer of his time. From 1967 till 1977 he multiplied his success (40 millions CDs). His masterpieces during that period are still very appreciated like The First Cut Is The Deepest, Father And Son, Wild World and Lady d'Arbanville; the latter is in the memory of the actress Patti d'Arbanville, his girlfriend at that time. It was the greatest world wide success ever reached. Patti d'Anberville, a warholienne muse, was 17 when she became an actress in the "cultissime" Flesh (1968) of Paul Morrissey. In 1971, composes the original classic featuring of Harold and Maude de Hal Ashby who has several works such as: Don't Be Shy, Trouble and If You Want to Sing Out.
After his conversion to Islam he abandoned his pop star life. He came back to singing in 1985 to take part in the Live Aid for human vocation. Almost three decades later after his art abandon, it was announced that a new album was defused in 2006 in favour of Islam and its occidental perception.
After his miraculous surviving from a car accident on the 23rd of December in 1977 (he said that God saved his life), Cat Stevens left his artistic folk life to embrace the religion of Islam under the name of Yusuf Islam.
It is with this name that he is living now in the United Kingdom with his wife and daughters. He participates in Islamic movements (He founded an Aid association for Muslims) and goes on singing basically religious songs (nasheed). He leads many charity operations (Tsunami aids 2004). His conversion made him ask for the compatibility of Folk/pop music and the rigorous practice of Islam; and that's why he stopped singing for years. It is only in 2006 when he decided to edit a new Pop album; An other Cup.
.His conversion to Islam was also a polemical source. In 1989, when he was asked about his opinion concerning Salman Rushdie's Fatwa, he declared that he was against the writer's thoughts; however, he did not show any opposition towards Fatwa. This controversy made him highlight in a press release that he did not encourage personally the Fatwa application (calling for Salman Rushdie's assassination).
In 2004 he was at the middle of an other controversy when his plane United Airlines 919, from London to Washington, was immediately forced to land by American security services since his name was already black listed on the Computer Assisted Passenger System in the "No Fly List" category. The American authorities accused him of supporting financially Hamas without any evidence. He is then not allowed to enter the United States territory. When he got out from the plan, he got arrested by the FBI and sent to the United Kingdom few days later. Until this day, he is still not allowed to stay in the American territory (the United States). This fact pushed Jack Straw, the ex-minister of foreign affaires, to lodge a complaint against his counterpart Colin Powell, the American secretary in the United Nations at that time. According to Yusuf Islam, the name "Yusuf Islam" was really black listed but it was not about him.
Official website of Yusuf Islam, photo of Yusuf Islam, album anashid islamiya mp3 Yusuf Islam, enshad Yusuf Islam, taranime Yusuf Islam, download anashed Yusuf Islam , song et video Yusuf Islam, music Yusuf Islam